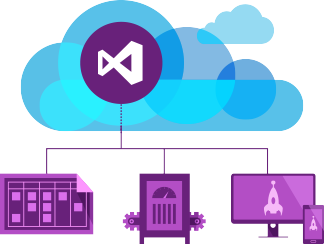 Thursday, 8 September 2016
Where:
online event
Description
Visual Studio Team Services is a set of tools that offers a lot of features for ALM (Application Lifecycle management) and DevOps. It is a complete platform made of development tools and useful services for managing multi-platform applications, created for fulfilling most of the availability, scalability and complexity requirements.
In this introduction webcast, we will discover the tool's main features, we will learn how to use them for our every day work, and we will get use to its main administration parts. Eventually, we will discover the most recent features added to the suite.
Agenda
| Time | Session | Speaker |
| --- | --- | --- |
| 17.00 - 18.00 | Introduction to Visual Studio Team Services | Davide Benvegnù [MVP] |